Back to Cast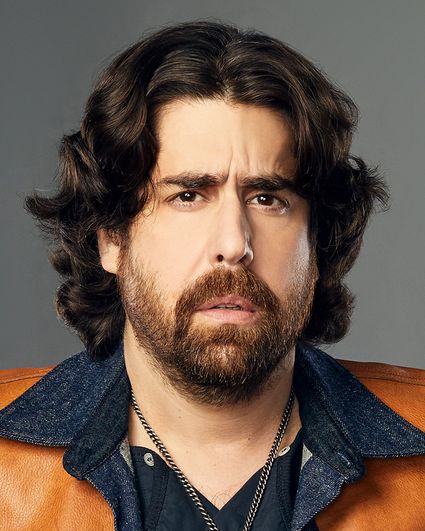 Harry Keshegian
Adam Goldberg
Biography
Adam Goldberg
(Harry Keshegian, The Equalizer)

Adam Goldberg is an actor, director, producer and musician, best known for his roles in the feature films Dazed and Confused, A Beautiful Mind, Saving Private Ryan, The Hebrew Hammer, Deja Vu, 2 Days in Paris and Zodiac.

Goldberg's additional film credits include the Tribeca Film Festival feature Between Us, opposite Olivia Thirlby and Ben Feldman; Once Upon a Time in Venice, alongside Jason Momoa, John Goodman, Bruce Willis and Famke Janssen; and the indie features Rebirth and Jason Cabell's Running with the Devil, opposite Nicholas Cage and Laurence Fishburne. He can next be seen in the The Georgetown Project, opposite Russel Crowe.

Also, Goldberg wrote, directed, produced and starred in the feature film No Way Jose. He lent a combination of those same skills to the films I Love Your Work, Running with the Bulls and Scotch and Milk.

On television, Goldberg has starred in the series Taken, The Jim Gaffigan Show, The Unusuals and The Street. He has had memorable recurring roles in series such as Fargo and Entourage. On the Network, he starred in the police procedural NYC 22 and recurred in the family drama God Friended Me.

Goldberg has a personal passion for photography and music. A guitarist and songwriter, he composed and arranged the music to I Love Your Work and Running with the Bulls, and provided a song for the Hebrew Hammer soundtrack. Goldberg has issued both rock and jazz albums, most recently under his band name, The Goldberg Sisters.

Born in Santa Monica, Calif., Goldberg resides in New York with his wife and two sons. His birthday is Oct. 25. Follow him on Instagram @theadamgoldberg.