How Real-Life S.W.A.T. Inspired This Thrilling Series Premiere
S.W.A.T.'s Executive Producer explains the show's authentic training, gear, and more.
Posted on Nov 3, 2017 | 11:45am
You may have noticed your heart racing during the series premiere of
S.W.A.T.
You weren't alone.
STREAM: The Premiere Episode Of
S.W.A.T.
On CBS All Access
The cast (including
Shemar Moore
as Sergeant Daniel "Hondo" Harrelson) and crew of the new series have been hard at work getting the show ready—which included some extreme physical demands.
Executive Producer Aaron Rahsaan Thomas helped bring the new series to life on screen, and explained some of the real-life approaches that allowed
S.W.A.T.
to premiere with a (flash) bang!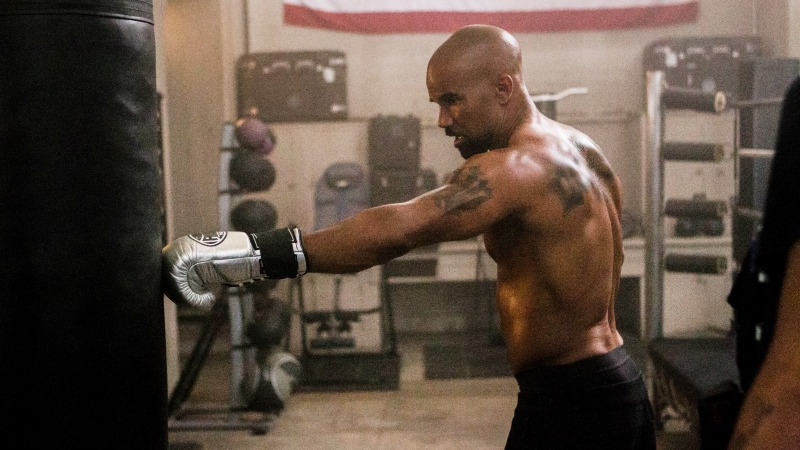 They literally have to sweat like SWAT.
Running on rooftops, jumping fences, and taking down bad guys is no easy feat—just ask the real LAPD!
WATCH: Jay Harrington's Guns Are Loaded On #SweatWithSWAT
"LAPD Metro SWAT officers are required to work out every day to stay in great shape," said Thomas, "Our cast has taken that to heart, which allows them to have amazing stamina for the athletic scenes we incorporate into our episodes."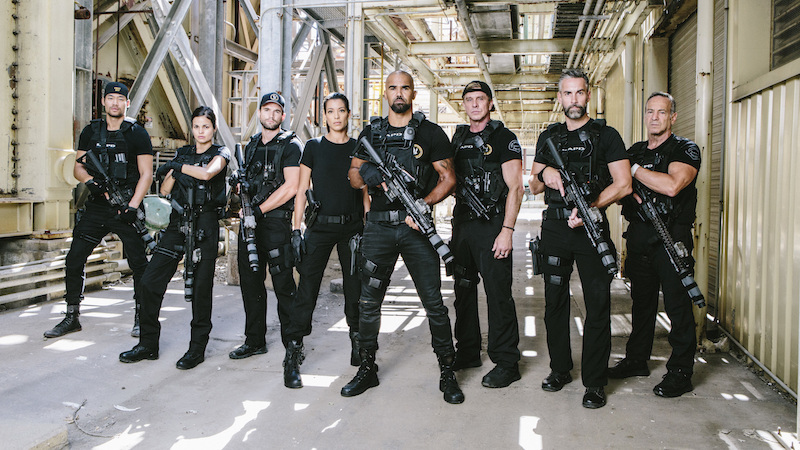 It's as real as it gets.
The gear worn by the characters on the show is from the same manufacturers who make the gear for real SWAT teams.
READ: Shemar Moore Explains The Authenticity Of S.W.A.T.
Thomas shared, "The gear that SWAT officers wear can often weigh as much as forty pounds. In order to carry that extra weight around, officers must be physically on top of their game."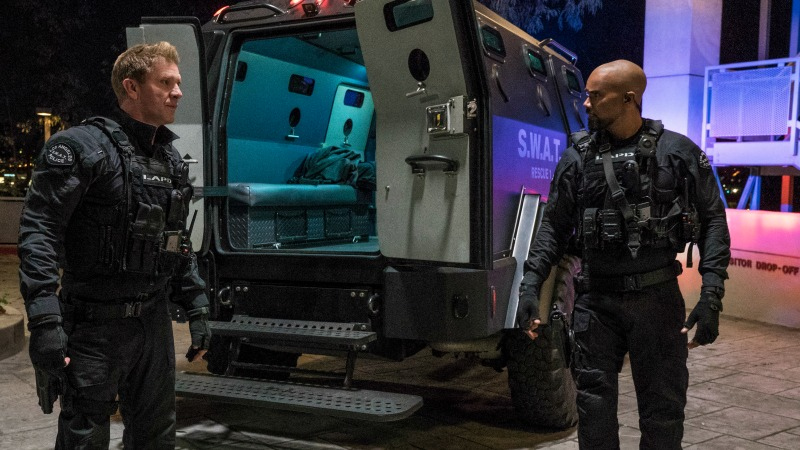 L.A. is known for car culture, after all!
Even before shooting the pilot, the team made sure they'd have an impressive set of wheels. "We were fortunate to find a
S.W.A.T.
armored vehicle design that fit the look and tone of our series," said Thomas. "While it is not the exact same model that LAPD Metro SWAT uses, there are similarities. We're excited to bring back the idea of cool iconic crime fighting vehicles!"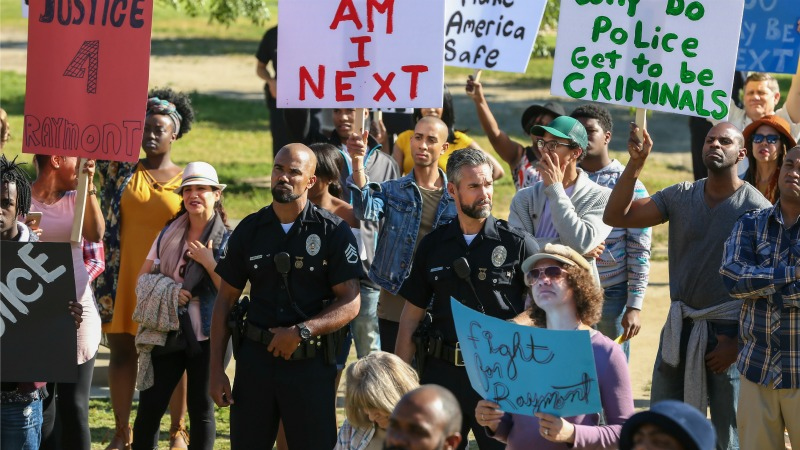 S.W.A.T. forged their chemistry.
In order to get the cast in sync so quickly for the first episode, the show had a secret weapon: "The shared experience of going through SWAT training sessions with our on set SWAT tech advisor Otis 'Odie' Gallop," explained Thomas. "These training sessions not only allowed our cast to learn proper SWAT tactics, but also bond as a team both in front of and behind the camera."
WATCH: Shemar Moore Takes You Behind The Scenes Of S.W.A.T.
Of course, the not-so-secret weapon is the team itself. "We're fortunate to have a very talented and hard working cast," said Thomas, pointing out that their chemistry is also "a testament to their cool personalities."
The Moore the merrier!
Shemar Moore's
fan base is a major highlight of working on location. Members of Baby Girl Nation (the name fans have given themselves) line up to meet the star no matter where the show is filming that day.
WATCH: Shemar Moore's Relationship With Baby Girl Nation
"His fans are the best. All ages, cultures, and ethnicities. If our show presents the idea of bringing people of different backgrounds together, Shemar Moore is the perfect star to embody that idea," said Thomas.
First things first.
The team takes the first part of LAPD's "To Protect and to Serve" motto to heart.
"Our series is built on energy and urgency and dynamic stunts are a large part of that," acknowledged Thomas. But he said their top priority is actually safety. "We discuss and plan stunts well ahead of time, so that when we execute any stunt, everyone knows what the plan is. We have an awesome stunts team and they manage to be safe while executing the most amazing moments."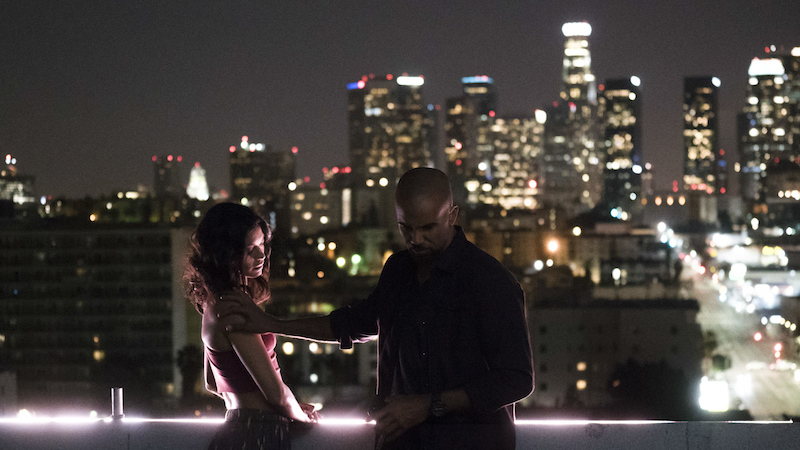 They love L.A.
From chaparral to skyline and beaches to boulevards,
S.W.A.T.
has been able to take advantage of the different environments around the region. "We loved filming downtown, which is not often an easy location to secure," said Thomas. "But it looks cool and there are always a good amount of people there to watch a live scene.
"We also shot in Echo Park, with a great view of downtown, as well as Avalon Park, south of the L.A. Coliseum. All are very different locations and the collection of these diverse spots really indicates the scope of our series and how we intend to use the city of Los Angeles as a character unto itself."
Watch
S.W.A.T.
on Thursdays at 10/9c on CBS and
CBS All Access.