Shemar Moore Explains The Authenticity Of S.W.A.T.
Learn more about about the fast-paced, reality-based series from the drama's cast and producers.
Posted on Aug 1, 2017 | 03:30pm
Though the highly anticipated
S.W.A.T.
doesn't premiere until Nov. 2 at 10/9c on CBS and
CBS All Access
, star
Shemar Moore
, along with the
cast
and producers, descended on the Television Critics Association Press Day at the Beverly Hilton in Los Angeles to talk about their show's search for authenticity.
WATCH: Take A First Look At The New CBS Fall Drama S.W.A.T.
According to executive producer Aaron Rahsaan Thomas,
S.W.A.T.
's on-the-street realism was directly inspired by his own experience growing up in a turbulent neighborhood. Much like Moore's character, a young Thomas felt emotionally caught between his brothers in blue and the community in which he was raised.
"Our goal is to tell grounded stories. Stories that are grounded in reality, but through visceral reaction in an entertaining spectrum," said Thomas.
His fellow executive producer nodded in agreement before adding, "What appealed to me was looking at the police in a different way. L.A. is such a diverse city and we wanted to see the police as people, as humans, as neighbors, as friends."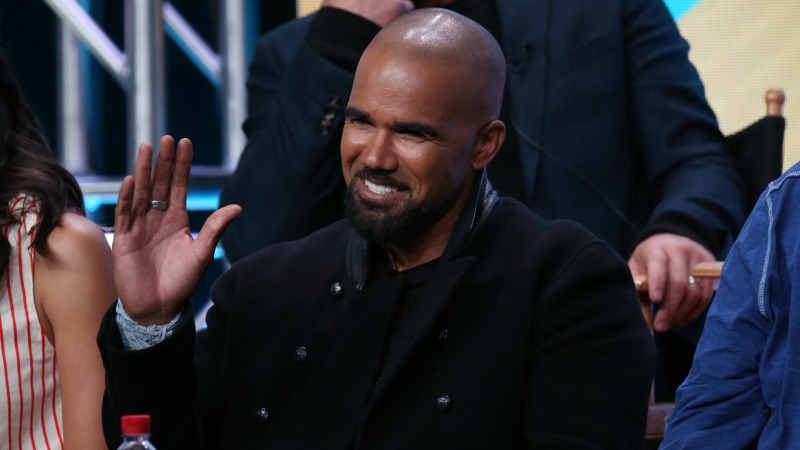 In the refreshing and realistic reboot
, lieutenant Daniel "Hondo" Harrison (Moore) encourages his team to rely on positive communication and respect for the community rather than deal with conflict by using force and aggression.
"We've kept the font. We upgraded it for 2017, but those are the only similarities," offered Moore, who expanded on the show's commitment to authenticity.
The entire cast—
Moore
,
Stephanie Sigman
,
Alex Russell
, Jay Harrington,
Lina Esco
,
Kenny Johnson
, and
Peter Onorati
—researched, conversed with, and shadowed real officers to truly grasp the gravity of being a part of S.W.A.T.
Harrington
, who stars as David "Deacon" Kay, shared, "All we wanted to do was honor their service to get it right. It really brought us together as a team."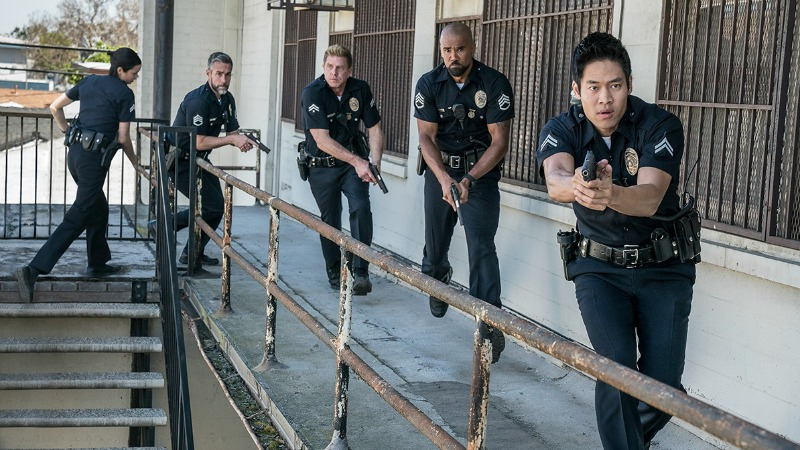 The group also touched on the show's diversity, which truly struck a chord with Moore. "Diversity is for all the individuals out there who have someone that they can relate to," he said.
Sigman, meanwhile, addressed the importance of her character being a female S.W.A.T. team leader. "It's not common to see a woman being the boss in such a 'male-driven' environment, but we went to a real S.W.A.T. facility and they've had female leaders in the past," she said. "I think we're ready to see that on TV."
READ: Shemar Moore Returns To CBS In The New Police Drama S.W.A.T.
To wrap up the panel, Moore stressed
S.W.A.T.'s
thought-provoking themes: "The whole world will relate to this. Hopefully, we'll show both sides of the argument; blue and community."
Watch the series premiere of
S.W.A.T.
on Thursday, Nov. 2 at 10/9c on CBS and
CBS All Access.