How To Watch NCIS On CBS All Access
Stream new episodes as they're broadcast and catch up with every NCIS episode available on demand.
Posted on Dec 5, 2019 | 09:00am
Grab your gear—whether that's a TV remote, phone, tablet, or computer! Wherever you like to watch NCIS, you're covered with CBS All Access.
Under the leadership of Leroy Jethro Gibbs (Mark Harmon), this dynamic team from the Naval Criminal Investigative Service delivers action, drama, humor, and so much more! Here's what you need to know so you can enjoy everything from the hit series.
Is NCIS on CBS All Access? What about NCIS: Los Angeles and NCIS: New Orleans?
Yes! NCIS is available for CBS All Access subscribers. Not only will you be able to stream the latest episodes at the same time they're broadcast on your local station, but you can also watch ALL episodes from the show's 17 seasons on demand.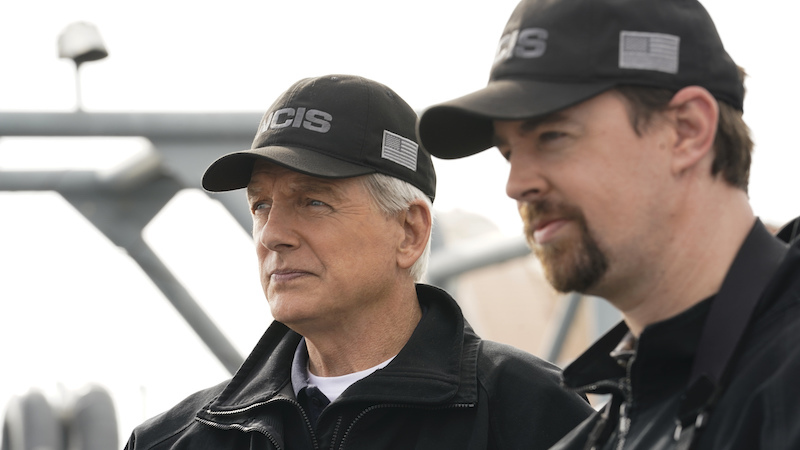 Of course, the legendary series anchors an equally legendary franchise! Current season episodes from NCIS: Los Angeles as well as all six seasons of NCIS: New Orleans are available to watch on demand with CBS All Access.
When are new episodes of NCIS available on CBS All Access?
NCIS is on Tuesdays at 8/7c on CBS and can be streamed simultaneously on various devices with CBS All Access. Subscribers can also stream the newest episode on demand shortly after the conclusion of the regularly scheduled broadcast.
On Sundays, you can enjoy a special two-hour block of NCIS intrigue when NCIS: New Orleans airs Sundays at 10/9c immediately after NCIS: Los Angeles on Sundays at 9/8c.
For all series in the franchise, each new episode can also be streamed at the same time as the regular broadcast or on demand shortly after with CBS All Access.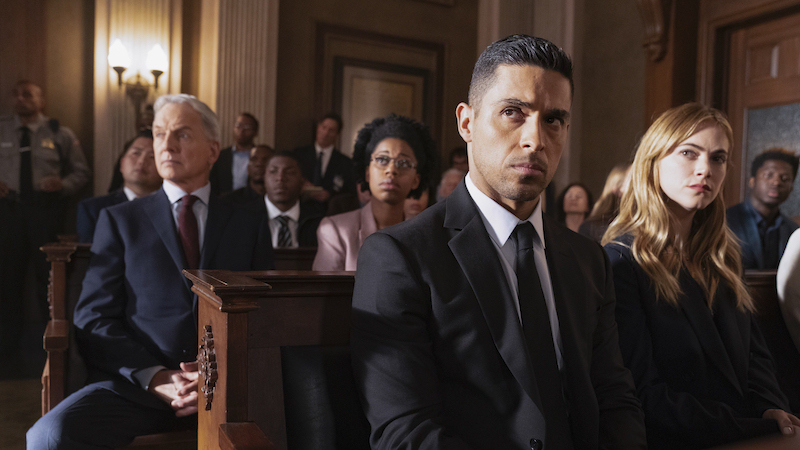 How can I watch or stream NCIS with CBS All Access?
It's easy! CBS All Access is available on iOS devices (including iPhones and iPads), Android devices (including phones and tablets), Apple TV, Google Chromecast, FireTV, PS4, Roku, Xbox, and many more.
Or, simply visit CBS.com.
Who's in the cast of NCIS?
Mark Harmon stars as Special Agent Leroy Jethro Gibbs, a former Marine gunnery sergeant whose skills as an investigator are unmatched.
His character leads a troupe of colorful personalities, including Sean Murray as Special Agent Timothy McGee, Emily Wickersham as NCIS Special Agent Eleanor "Ellie" Bishop, Wilmer Valderrama as Special Agent Nicholas "Nick" Torres, and Maria Bello as Special Agent Jacqueline "Jack" Sloane.
Assisting the team of agents are David McCallum as the NCIS Historian and retired Medical Examiner Dr. Donald "Ducky" Mallard, Brian Dietzen as Medical Examiner Jimmy Palmer, and Diona Reasonover as Forensic Scientist Kasie Hines. Overseeing operations is NCIS Director Leon Vance, played by Rocky Carroll​.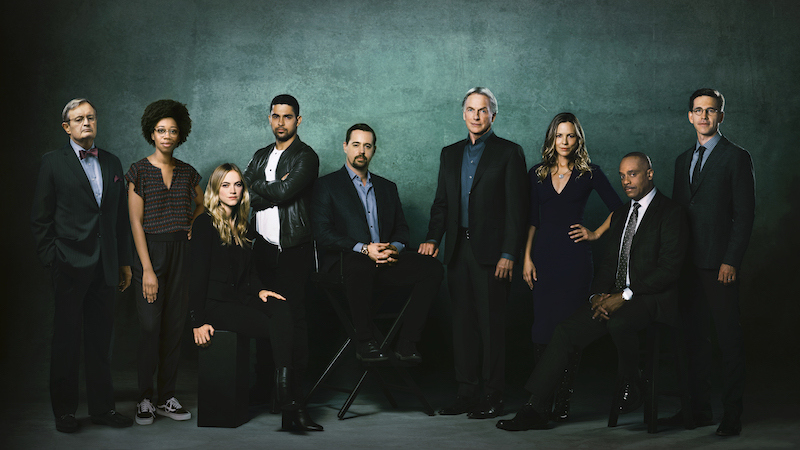 What else can I stream on CBS All Access?
Not only will CBS All Access let you watch episodes from the NCIS franchise, but you'll also get thousands of full episodes from other hit series like JAG (which helped to launch NCIS) and Bull (led by former NCIS star Michael Weatherly).
Plus, your subscription allows you to watch a slew of CBS All Access Original series like Star Trek: Discovery, The Good Fight, Why Women Kill, and many more. Got kids? CBS All Access now offers exclusive original children's programming to share with the younger ones in your household.
And, of course, sports fans also get loads of live events, including NFL on CBS, SEC on CBS, NCAA Basketball on CBS, and top golf action including the PGA Championship and The Masters. CBS All Access subscribers also get round-the-clock streaming coverage from CBS Sports HQ.
Whatever your preference, CBS All Access has you covered for $5.99/month with limited commercials, or you can go commercial-free for $9.99/month.
Sign up for CBS All Access now to enjoy it all!