Back to Cast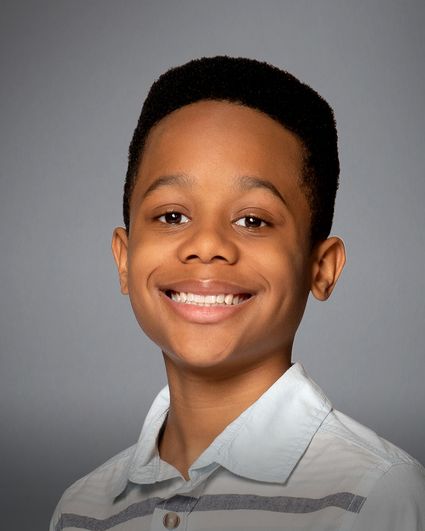 Biography
Thirteen-year-old Travis Wolfe, Jr. has been a hip-hop break-dancer since he was 6. After booking his first audition for a television news promo, Wolfe, Jr. knew he was destined to be an actor.

Within the last five years, he has appeared in the series The Neighborhood, Grown-ish, Laff Mob's Laff Tracks, and Raven's Home. He danced in the feature film The Book of Henry and in the opener of the 2015 NBA All-Star game. His commercial credits include Disney's VTech toys, Panini NFL trading cards, and Old Navy.

Along with his father, who is a transformational speaker, Wolfe, Jr. speaks at events and camps encouraging and empowering youth to follow their dreams. Some of his motivational videos can be found on his Instagram account.

Currently, he is preparing to host a benefit for youth in foster care. He serves as a star ambassador for his mother's non-profit, Star In You, Inc., which helps underprivileged children obtain resources and opportunities in the arts. Additionally, soon he will share information about his acting experiences with members of a youth film program in Nigeria via online video conferencing.

Originally from Philadelphia, Wolfe, Jr. recently moved to Los Angeles with his parents, so he could pursue his career in acting and his 17-year-old sister, an award-winning filmmaker, could expand her production company. Currently, he resides in Los Angeles with his mother, two sisters, and a dog, while his father is bi-coastal. His birthday is April 16. Follow him on Instagram and Facebook @TravisWolfejr.