Back to Cast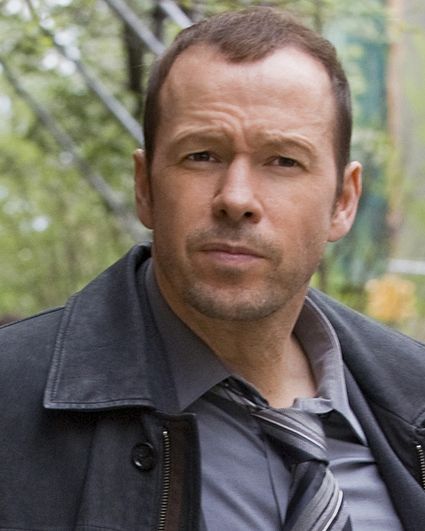 Danny Reagan
Donnie Wahlberg
Biography
­With an impressive background that spans the worlds of music, film and television, Donnie Wahlberg captured the attention of audiences worldwide. He has proven his versatility by transforming himself from a teen pop sensation to a noteworthy dramatic film actor and critically acclaimed television star. The last two years have exemplified Wahlberg's multiple talents. The phenomenally received reunion of New Kids On The Block yielded a new album and a worldwide concert tour. He co-starred in the film "Righteous Kill" with Al Pacino and Robert DeNiro, co-wrote "What Doesn't Kill You," in which he also co-starred with Mark Ruffalo and Ethan Hawke, and recently co-starred opposite Kevin James in the comedy film "The Zookeeper," which will be released in July 2011.

Wahlberg's other television credits include co-starring with Harvey Keitel in the miniseries, "Path to 9/11," and "The Kill Point" series, as well as the drama series, "Boomtown," and the award-winning miniseries, "Band of Brothers."

Wahlberg's film career includes a pivotal role in "The Sixth Sense," which was originally written for a 13-year-old boy until Wahlberg met with M. Night Shyamalan to inquire about rights for a theater production and ended up convincing the writer/director that no one else but he could play the role. He also co-starred with Mel Gibson in "Ransom" directed by Ron Howard, and starred in the independent film, "Southie." Other film credits include the blockbuster hit, "Saw II," "Annapolis" and the independent film, "Marilyn Hotchkiss' Ballroom Dancing & Charm School."

The eighth of nine children, Wahlberg began performing in plays and banging on pots and pans as early as the first grade. In high school, he attended a fledgling arts program and became involved in theater, acting, writing and directing plays. At age 14, he started a band that, in just a few years, went from playing at high school parties to becoming pop music sensation New Kids on the Block. At the height of the group's popularity, Wahlberg decided to go in another direction by focusing on writing and producing for his brother, Mark. He then chose to explore his interest in acting and landed a role in "Bullet" with Mickey Rourke and Tupac Shakur, a project that lit a spark and motivated him to devote his energy to the craft of acting.

Wahlberg was born in Boston. His birth date is Aug. 17.