Back to Cast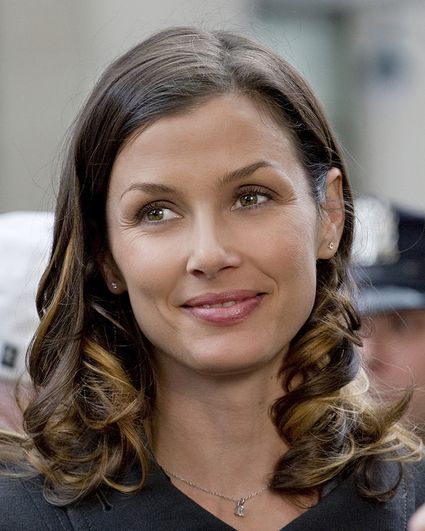 Erin Reagan Boyle
Bridget Moynahan
Biography
Currently in the production for the fifth season of the hit CBS drama "Blue Bloods," Bridget Moynahan continues to have a stronghold in Hollywood as a sought-after leading lady.

Moynahan was most recently seen in Lionsgate's "John Wick," alongside Keanu Reeves. She completed production on the independent film "Midnight Sun" with Goran Visnjic. She was also recently seen in the independent feature "Small Time" with Christopher Meloni.

Moynahan first captured the attention of audiences in Disney's "Coyote Ugly" for producer Jerry Bruckheimer. She went on to star in numerous blockbuster films including the futuristic summer hit "I, Robot with Will Smith, Touchstone Pictures' "The Recruit" with Al Pacino and Colin Farrell, Paramount's "The Sum Of All Fears," teaming with Ben Affleck in this political thriller based on Tom Clancy's bestselling novel, and "Battle: Los Angeles" opposite Aaron Eckhart. Other feature credits include "Lord of War" starring Nicolas Cage and Ethan Hawke, and "Noise" opposite Tim Robbins .She also starred alongside Selena Gomez and John Corbett for Fox's family film "Ramona and Beezus" based on the popular Beverly Cleary characters.

Previously on television, Moynahan portrayed Natasha, Carrie's rival and Mr. Bigs' wife on the highly-rated, critically acclaimed HBO series "Sex And The City." She also starred in J.J. Abram's compelling ABC drama, "Six Degrees."

With a strong interest in childhood education, Moynahan takes time to serve on the National Board of Directors for "Jumpstart" a national early education organization that works with children in low-income neighborhoods. She is also actively involved with The Hole in the Wall Gang Camp, a community dedicated to providing "a different kind of healing" to seriously ill children and their families.

Born in Binghamton, New York and raised in Longmeadow, Massachusetts, Moynahan currently resides in New York.